Learn more about the team of experts and specialists behind HBR's unique at-home recovery coaching program.
Dr. Michael Berry, R. Psych.
Dr. Michael Berry is a registered, clinical psychologist, and Co-Founder and Program Director of Home Based Recovery Canada, Inc. Dr. Berry has served as a clinical director and supervisor in the treatment of alcohol and drug addiction and mental health, in public and private sectors, as well as outpatient and residential treatment settings. Dr. Berry completed his PhD at University College London in the UK, and a post-doctoral research fellowship at McGill university, where his research focused on behavioural addictions. He then worked as a psychologist and supervisor at the McGill University Health Center for several years before returning to Western Canada, to support individuals and families in need of recovery support. Dr. Berry is a strong proponent of collaborative, multi-disciplinary approaches to recovery practice. In his work, he uses a strengths-based approach, that envisions personal strengths and mindset as key recovery capital factors. Dr. Berry registered with the College of Psychologists of British Columbia (C.P.B.C. #2416) and with the Order of Psychologists of Quebec (O.P.Q.# 13146-17). Michael is based in Victoria BC Vancouver Island. You can also connect with Dr. Berry on LinkedIn. 
Michael is one of Canada's leading Recovery Coaches, Interventionists and Family Coaches & Consultants. Michael has held many positions within the field of mental health and substance use services in the non-profit, public health and the private sector. Michael is an early adopter of Recovery Coaching in Canada having been trained and starting his own private practice in 2014 when hardly anyone knew what a Recovery Coach was or did. Michael knows what it's like to have struggled with drugs & alcohol. He spent many years working through his own substance use and addiction concerns. Like many others, his road to recovery wasn't a straight line. For a long time his substance use passed as socially acceptable, and his life looked pretty normal to those on the outside. But over time, things started to fall apart, not all at once, but gradually. He destroyed relationships & landed in financial & legal trouble. And there were times he felt like giving up. But, he didn't. He eventually took control of his life for good and is a different person now. Michael is excited to help create this innovative platform to help people change their lives! Michael is based  in Victoria BC on Vancouver Island. You can also connect with Michael on LinkedIn.
Ewan Kirkaldy, BSW, RSW, CCAC
Ewan holds a social work degree from the University of Victoria and he is a registered social worker with the BC College of Social Workers. Ewan is also a certified addiction counsellor with the Canadian Addiction Counsellor Certification Federation. He is trained in trauma counselling using CPT (Cognitive Processing Therapy), and is currently in training to become a Somatic Experiencing Practitioner. Ewan has experience working in a number of Canada's premier inpatient and outpatient facilities treating anxiety, depression, trauma, and substance use issues. Ewan works from a client centred strengths based approach, using a trauma informed lens. Ewan has been instrumental in developing the HBR core program he has also designed and created the family program for HBR which will include components of the CRAFT Model of Addiction. Ewan is based  in Victoria BC on Vancouver Island. You can also connect with Ewan on LinkedIn.
Core Program Content Experts
Clinical Social Worker, MSW, RSW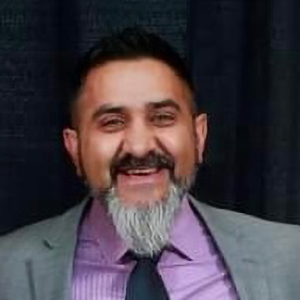 Mindfulness Therapist, RSW
Art Therapist, Clinical Therapist
Clinical Social Worker, MSW, RSW
Want to learn more or speak to a team member about whether Home Based Recovery is right for you? We're here to help!